Careers
Residential Care Manager
About The Role
Beverley Parklands is an award winning purpose built care home in Beverley, East Yorkshire, which opened in 2017. The Home provides residential and dementia care in separate areas.
The Home is currently rated as Outstanding by CQC and provides both residential and dementia care.
The facilities include a resident's bar, cinema, hair and beauty spa, bowls green and sweet shop, which are used on a daily basis by both residents and staff as part of the activity program.
Beverley Parklands are currently recruiting for a Residential Care Manager
Overview of Job Description:
A deputy position to work alongside the Haven Care Manager in supporting the Registered Manager in all aspects of the home's management including taking temporary or complete charge during the absence of the Manager.
To promote the philosophy of privacy, dignity, independence, choice, rights and fulfilment for all residents, treating everyone with respect and encouraging participation in any tasks if wished with due consideration to managed risk taking.
Support the Registered Manager in their duties to ensure the home complies with all health and safety requirements. Seeking guidance from professionals when required and conducting care reviews with residents and families
Assist the Registered Manager to produce and maintain systems and procedures for auditing and assuring quality of care provided by the home.
To guide the team to always deliver care to the highest level to support residents with a wide range of disabilities, ensuring you are a positive role model to all staff.
To share the on-call with the other members of the management team.
To oversee the documentation entries daily, complete rotas and staff meetings.
To be able to communicate well with professionals, other staff members, residents, and relatives.
To induct, train and supervise staff as required
It is essential that all our Management staff are:
Flexible, caring, and compassionate.
Positive, self-motivated, and organised.
Willing to undertake any training necessary to develop skills and competency relevant to the role.
Sensitive to the needs of others.
An active team player and must be able to work on own initiative.
Possess good communication skills
Professional and confident in providing support to junior colleagues which will include both positive and negative feedback.
In return the company will offer you:
Competitive rates of pay
Free Uniform
Fully comprehensive training and development support from our In house trainer
Career Progression
Staff recognition awards
Rewards App
Health Scheme
Working with a fantastic team of friendly, supportive, like-minded individuals
Whilst experience is preferred in Deputy or Registered Management posts, an experienced Senior Care Assistant with the correct attitude could be supported to fulfil the role successfully.
Salary dependent upon experience.
Yorkare Homes is proud to be an equal opportunities employer.
COVID-19 considerations:
From the 11th November 2021 it will be law that to work in a social care setting you must be fully vaccinated against Covid-19
Apply Now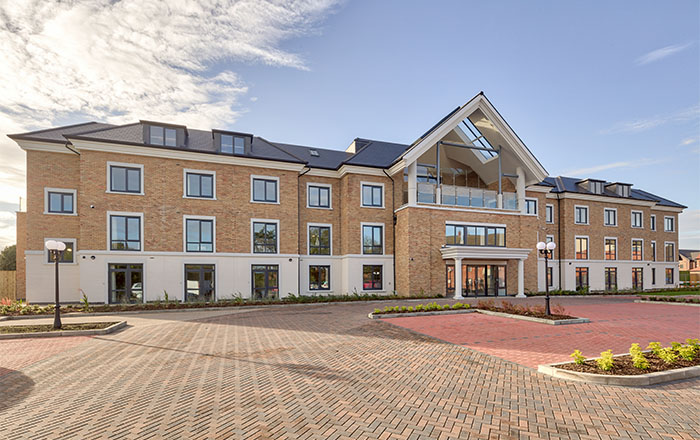 Location: Beverley Parklands
Hours: 40
Apply Now
To share this opportunity with a friend please click on one of the icons below.
To share this opportunity with a friend please click on one of the icons below.
Other Roles at Beverley Parklands
---