Careers
Senior Care Assistant (Nights)
About The Role
Yorkare Homes is an award winning care home provider based in East Yorkshire.
As a family owned company, with over 30 years experience operating care homes, we aim to provide the highest quality care in luxury environments.
This is reflected by our numerous Outstanding ratings from CQC (which puts us in the top 2% in the country) and the 3 Best New Care Home in the UK awards we received at the prestigious Pinders Healthcare Design Awards in London.
Yorkare Homes is excited to begin developing Haxby Hall into a state of the art luxury care home.
The Home, in the heart of Haxby, will provide both residential and dementia care for up to 63 residents.
It is on a 1.4 acre site allowing for large gardens, allotments and a bowls green.
Facilities will include an in-house bar, a hair and beauty salon, terraces on each floor, a cinema and a sweet shop. These will be used daily in our varied activities programme.
Haxby Hall is currently recruiting for a Senior Care Assistant (Nights)
Overview of Job Description:
To either be in overall charge of an entire speciality or to support the person in overall charge in all aspects of the management of the home.
To promote the philosophy of Privacy, dignity, independence, choice, rights and fulfilment for all of our clients, treating everyone with respect.
To support and guide Care assistants to provide personal care and support residents with a wide range of needs and disabilities.
To induct, train and supervise care assistants as required.
To safely administer medications to those in your care, using the appropriate documentation in accordance with MAR charts and Yorkare Homes policies.
To report and record in the appropriate manner any information considered to be important. Read and write reports in an accurate and timely fashion using the computer systems.
To deal with any queries or worries expressed by residents/relatives/visitors and forward on to senior managers if unable to resolve.
It is essential that all our staff are:
Flexible, caring and compassionate.
Positive, self-motivated and organised.
Willing to undertake any training necessary to develop skills and competency relevant to the role.
Sensitive to the needs of others.
An active team player and must be able to work on own initiative.
Possess good communication skills with colleagues and residents.
In return the company will offer you:
Competitive rates of pay
Free Uniform
Fully comprehensive training and development support from our In house trainer
Career Progression
Staff recognition awards
Rewards App
Health Scheme
Working with a fantastic team of friendly, supportive, like-minded individuals
Experience in this role is preferred.
Yorkare Homes is proud to be an Equal Opportunities Employer
Apply Now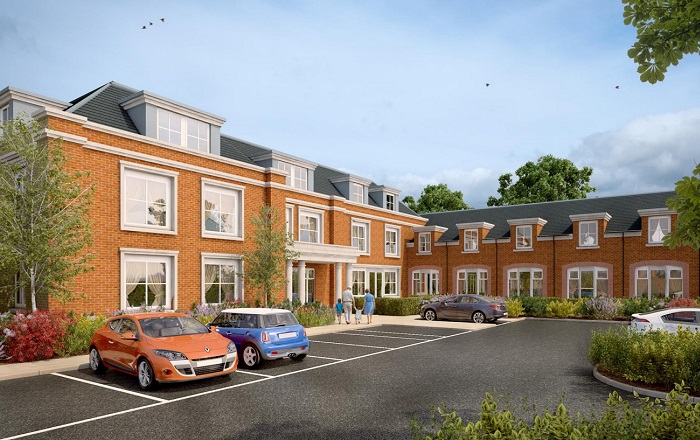 Location: Haxby Hall
Hours: 40
Apply Now
Call
01904 202555
Email
Haxby Hall, York Rd, Haxby, York YO32 3DX, UK
To share this opportunity with a friend please click on one of the icons below.
Call
01904 202555
Email
Haxby Hall, York Rd, Haxby, York YO32 3DX, UK
To share this opportunity with a friend please click on one of the icons below.
Other Senior Care Assistant Nights Roles
---
Other Roles at Haxby Hall
---