Careers
Chef
About The Role
Louth Manor are looking for a CHEF to join their team.
The home opened in March 2022 and provides both residential and dementia care for long and short stays. It includes our usual facilities, such as an in-house bar, a full beauty salon and hairdressing room, cinema, a sweet shop and terraces from each floor.
The facilities are used on a daily basis by visiting friends and family, and in our varied activities program.
The Home is on a 1.6 acre site to allow large gardens, with a bowling green, allotments and private seating areas.
All the bedrooms are large, with some premium bedrooms of over 20sqm each, and all include a full ensuite wet room.
(This includes some weekend work)
The role of Chef will work under the Head Chef.
Using fresh ingredients and produce and working with the residents to ensure they are provided with a tasty, safe, nutritious and varied top quality menu.
It is essential that all our staff are;
Flexible, caring and compassionate.
Positive, self-motivated and organised.
Willing to undertake any training necessary to develop skills and competency relevant to the role.
Sensitive to the needs of others.
An active team player and must be able to work on own initiative.
Possess good communication skills with colleagues, residents and visitors.
Overview of Job Description:  Chef
Working alongside the Head Chef, to prepare and cook a balanced, nutritious diet within a controlled hygienic environment, adhering to the menu planner or special requests of the residents.
Planning, preparing and presenting meals to top restaurant quality
Ensuring the kitchen is run and equipment maintained to an outstanding level, providing the kind of service the residents expect and deserve.
To control systems of food allocation to minimise wastage, working with the Head Chef to keep within allocated budgets
To deputise for the Head Chef when required and provide cover and support.
To monitor stocks and purchases, thereby allocating the quantities of materials
To maintain a balanced diet and varied menus.
To ensure that all kitchen staff clean the kitchen after use, including self and, at the end of each shift, leave the kitchen in a clean and hygienic state
Ensure that Food Hygiene and Health and Safety standards are met
Person Specification:
Food Hygiene and Safety qualified
Good understanding of HACCP
Experience of a Care Home environment desirable. Confidence to engage with residents to create a varied and appetising menu
Current knowledge in catering for modified diets and allergy awareness.
Comfortable working with fresh seasonable produce and good knowledge of nutrition
A warm, approachable manner and an understanding that the residents' wellbeing is the top priority.
In return the company will offer you:
Competitive rates of pay
Great work-life balance; working days with alternate weekends
Free Uniform
Fully comprehensive training and development support from our in-house trainer
Career Progression
Staff recognition awards
Rewards App
Health Scheme
Working with a fantastic team of friendly, supportive, like-minded individuals
If you are driven by quality and looking to work with in a friendly, outstanding and progressive environment – apply today.
Salary: £11 per hour
Yorkare Homes is proud to be an Equal Opportunities Employer
Apply Now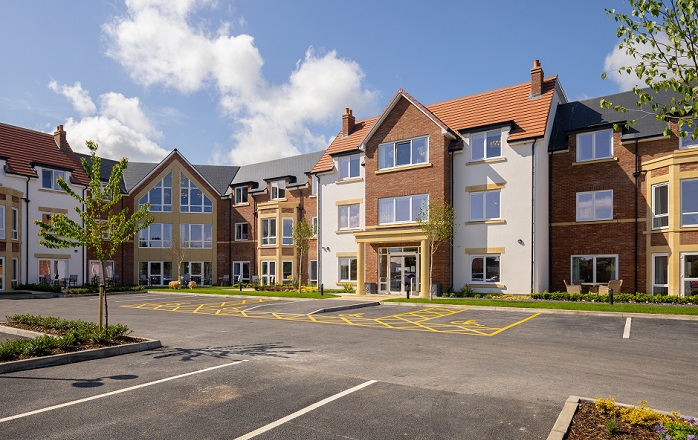 Location: Louth Manor
Hours: 40
Apply Now
Call
01507203203
Email
66 Legbourne Rd, Louth LN11 8ER, UK
To share this opportunity with a friend please click on one of the icons below.
Call
01507203203
Email
66 Legbourne Rd, Louth LN11 8ER, UK
To share this opportunity with a friend please click on one of the icons below.
Other Roles at Louth Manor
---