Careers
Care Assistant (Nights)
About The Role
Mere Hall, Hornsea, is currently recruiting for Care Assistants (Nights).
*Paid Mileage – 25p a mile will be paid for any commute mileage over and above 10 miles a day.
The Home provides both residential and dementia care in separate areas of the Home.
The facilities include a residents' bar, hair and beauty spa, bowls green and large terraces overlooking the Mere.
The role of a Care Assistant is to ensure the needs of the residents are met in a person-centred way that respects their dignity and promotes independence.
It is essential that all our staff are:
Flexible, caring and compassionate.
Positive, self-motivated and organised.
Willing to undertake any training necessary to develop skills and competency relevant to the role.
Sensitive to the needs of others.
An active team player and must be able to work on own initiative.
Possess good communication skills with colleagues and residents.
Overview of Job Description:
To provide personal care and support to residents with a wide range of health care needs, illnesses and disabilities, all of which are available in their care plan for staff to follow
Serve and assist with drinks and snacks if required through the night
Make and change beds; tidy rooms along with some light cleaning to ensure resident comfort and maintain the appearance of their home.
To maintain accurate documentation with regards to the care and support given to our residents.
To act as an advocate to the residents and communicate their needs and wishes when required to senior members of staff
In return the company will offer you:
Competitive rates of pay (increased rate of pay if a Diploma/NVQ has been completed in Health and Social Care)
25p a mile paid over 10 miles a day
Free Uniform
Fully comprehensive training and development support from our In house trainer
Career Progression
Staff recognition awards
Rewards App
Health Scheme
Working with a fantastic team of friendly, supportive, like-minded individuals
Whilst experience is preferred, training and support is provided to a very high standard if the applicant demonstrates all the qualities we feel are essential to fulfil this role, such as having a positive and caring attitude.
This role will involve some weekend work
Salary :
£10.00 Per hour
£10.10 per hour with NVQ/Diploma level 2 in Health & Social Care
12 hour shifts – 7pm – 7am
Yorkare Homes is proud to be an Equal Opportunities Employer
Unfortunately Yorkare Homes do not currently have a sponsorship license and therefore cannot support overseas applications .
Apply Now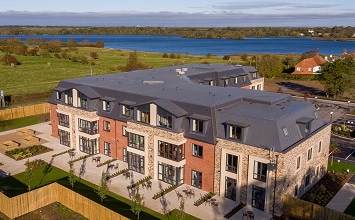 Location: Mere Hall
Hours: full and part time roles available
Apply Now
To share this opportunity with a friend please click on one of the icons below.
To share this opportunity with a friend please click on one of the icons below.
Other Roles at Mere Hall
---