Careers
Front of House & Activity Coordinator
About The Role
Rawcliffe Manor (Formerly Amelia House) will be opening in January 2022.
The Home will be fully refurbished into a luxury, state of the art, 67 bed care home.
Both Residential and Dementia care will be provided, and facilities include residents bar, garden room and private dining room.
We are currently recruiting for a Front of House and Activity Coordinator 
This role will include weekend work.
This position has been newly created to enhance and improve the overall ambiance and atmosphere within the communal areas of the home to ensure the residents, relatives and visitors have the best quality of service they expect from an outstanding home such as this.
We are looking for an enthusiastic team player who is personable, proactive, very organised and driven to make this role an outstanding success.
It is essential that all our staff are;
Flexible, caring and compassionate.
Positive, self-motivated and organised.
Willing to undertake any training necessary to develop skills and competency relevant to the role.
Sensitive to the needs of others.
An active team player and must be able to work on own initiative.
Possess good communication skills with colleagues, residents and visitors.
Overview of Job Description:
To act as first contact for visitors to the Home
To be Front of House for meal times ensuring a Restaurant feel and top quality experience for Residents
To oversee service in the dining room at Lunch and Dinner/Tea and assist with table settings, meals and drinks
Assist with Tea/Coffee rounds in the morning and afternoon.
To ensure that the dining and associated areas fully conform to the requirements as laid down under the Health and Safety at Work legislation.
To oversee proceedings at the bar and proactively provide a varied agenda of stimulating activities for residents with their input into the programme
To assist in kitchen/dining tasks connected with the preparation and presentation of meals and beverages whilst ensuring the highest quality as required by the residents and Management of the Home
To interact with residents' friends and families and actively include them in the current activity / task.
To plan and provide a well-thought-out set of activities that can entertain and generally stimulate the home's residents
In return the company will offer you:
Competitive rates of pay
Free Uniform
Fully comprehensive training and development support from our in-house trainer
Career Progression
Staff recognition awards
Rewards App
Health Scheme
Working with a fantastic team of friendly, supportive, like-minded individuals
If you are passionate about embarking on a rewarding career and looking to shape and develop a role into a great success, please apply today.
Experience in Care/Dementia Care is advantageous however, training and support is provided to a very high standard if the applicant demonstrates all the qualities, we feel are essential to fulfil this role, such as having a positive and caring attitude.
Yorkare Homes is proud to be an Equal Opportunities Employer
From the 11th November 2021 it will become law that to work within a social care setting you must be fully vaccinated against Covid-19
Induction, Training and initial shifts will be at Haxby Hall, Haxby, our sister home – until Rawcliffe Manor is open.
Job Types: Full-time, Part-time, Permanent
Salary: £9.50-£9.80 per hour
Apply Now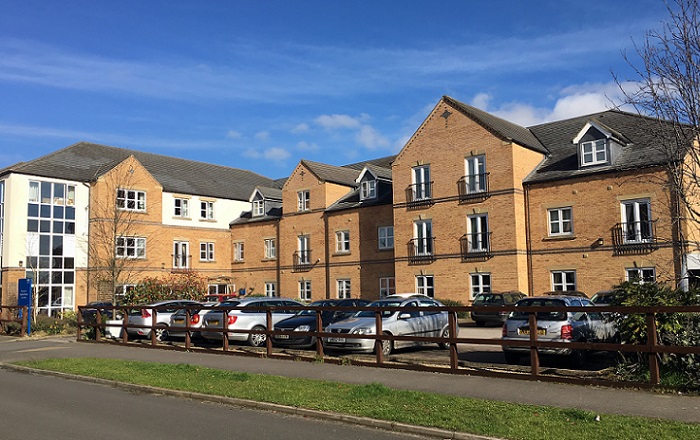 Location: Rawcliffe Manor Care Home
Hours: full or part time
Apply Now
Email
51 Coningham Ave, Rawcliffe, York YO30 5NH, UK
To share this opportunity with a friend please click on one of the icons below.
Email
51 Coningham Ave, Rawcliffe, York YO30 5NH, UK
To share this opportunity with a friend please click on one of the icons below.
Other Roles at Rawcliffe Manor Care Home
---