Careers
Front of House / Activity coordinator
About The Role
Tranby Park, Hessle are looking for a dynamic person to fill their new role of Front of House/activity coordinator
Purpose of Position
To oversee service in the dining room at Breakfast, Lunch and Dinner/Tea and assist with meals for the residents
Assist with Tea/Coffee rounds in the morning and afternoon.
· To ensure that the dining and associated areas fully conform to the requirements as laid down under the Health and Safety at Work legislation.
· To oversee proceedings at the bar and proactively provide a varied agenda of stimulating activities for residents with their input into the programme
Principal Responsibilities
To ensure that a good standard of hygiene and cleanliness be maintained throughout the dining room and bar, as set down by the Health and Hygiene Authorities and the Management of the Home
To ensure all equipment used is well maintained and in good working order and to report any defects to the manager as required
To assist in kitchen/dining tasks connected with the preparation and presentation of meals and beverages whilst ensuring the highest quality as required by the residents and Management of the Home
To carry out general kitchen and dining room duties, such as setting tables, washing up, serving meals etc
Ensure that Food Hygiene and Health and Safety standards are met
To undertake duties with residents / service users ensuring the base values of privacy
To interact with residents friends and families and include them in the current activity / task.
To ensure that a clean protective uniform is worn at all times when on duty and to use relevant Personal Protective Equipment, in accordance with policies and procedures.
To report and record in the appropriate manner any information considered to be important.
Ensure compliance with policies, procedures and good practices. COSHH, Manual Handling, Health and Safety, Infection Control and CQC Regulations.
Take responsibility for own developmental learning and performance, including participation in supervision.
To maintain confidentiality and take the necessary precautions when transmitting information relating to residents, relatives, staff and the home.
Must be able to communicate with other staff members, residents and relatives, recognising their need for alternative communication.
Identify through continual risk assessment health and safety hazards, report these and recommend solutions
Has a responsibility/obligation to practice clean, safe care to eliminate the possibility of infection or cross contamination between residents, family members and/or themselves, to ensure that is implemented and adhered to within their daily duties, in line with the homes Infection Control and hygiene code of practice and the Code of Practice for health and social care on the prevention and control of infections
To participate in staff meetings and training where necessary.
Any other duties commensurate with the post.
This role will be for 33.5 hours per week with shifts of 9:30am – 5:30pm with alternate weekend working.
The pay scale for this role is: £10 per hour.
Experience in Care/Dementia Care is advantageous however, training and support is provided to a very high standard if the applicant demonstrates all the qualities, we feel are essential to fulfil this role, such as having a positive and caring attitude.
Yorkare Homes is proud to be an Equal Opportunities Employer
Apply Now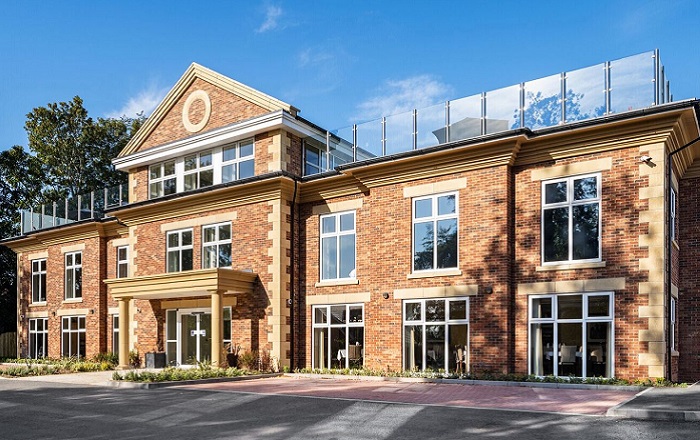 Location: Tranby Park
Hours: 33.5
Apply Now
To share this opportunity with a friend please click on one of the icons below.
To share this opportunity with a friend please click on one of the icons below.
Other Roles at Tranby Park
---