Careers
Chef
About The Role
Tranby Park are currently recruiting for a Chef to work at the new care home in Hessle, based on Heads Lane near Hessle Mount School. The Home provides both residential and dementia care.
The facilities, which are used daily in this role, at Tranby Park, include a resident's bar, cinema, hair and beauty spa, bowls green and sweet shop, which are used on a daily basis by both residents and staff as part of the activity program.
It is essential that all our staff are;
Flexible, caring and compassionate.
Positive, self-motivated and organised.
Willing to undertake any training necessary to develop skills and competency relevant to the role.
Sensitive to the needs of others.
An active team player and must be able to work on own initiative.
Possess good communication skills with colleagues and residents.
Overview of Job Description
To create a varied, nutritious and tasty menu in conjunction with our Hospitality Manager, whilst being aware of our residents allergies.
To lead the kitchen team on a daily basis
To provide a high quality selection of baked goods.
To oversee meal services
To monitor stock control and order appropriately.
To ensure the cleanliness of the kitchen and serveries is of a high standard and all documentation is completed appropriately
To deal with any queries or worries expressed by residents/relatives/visitors and forward on to the Registered Manager if unable to resolve.
Whilst experience in care would be great, what is more important is a background in a busy kitchen and having a positive and friendly attitude! We will provide all training and support that is needed to establish yourself in the role.
Please apply to meet the team, have a tour of the Home and learn more about the role.
Good luck
Apply Now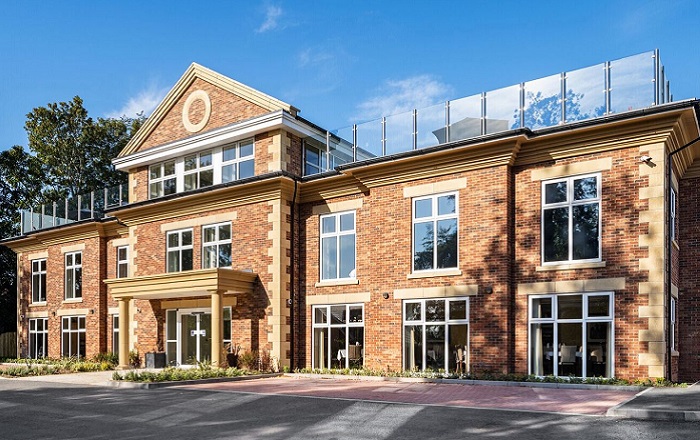 Location: Tranby Park
Hours: Full or Part Time roles available
Apply Now
To share this opportunity with a friend please click on one of the icons below.
To share this opportunity with a friend please click on one of the icons below.
Other Roles at Tranby Park
---