Each care home across the Yorkare portfolio, have received a special visit from the Macaws Zeus, Inca and Aurora over the last month as part of the 'Macaws on Tour' activity, that had been arranged to provide a special interactive animal therapy session for all residents and employees to enjoy.
These special activities are all part of the Yorkare 3 Peaks strategy to provide continuous 1. Health 2. Happiness 3. Wellbeing for all residents and employees.
The residents have been handling, feeding, talking and stroking each of the birds, and has been a well loved activity by all.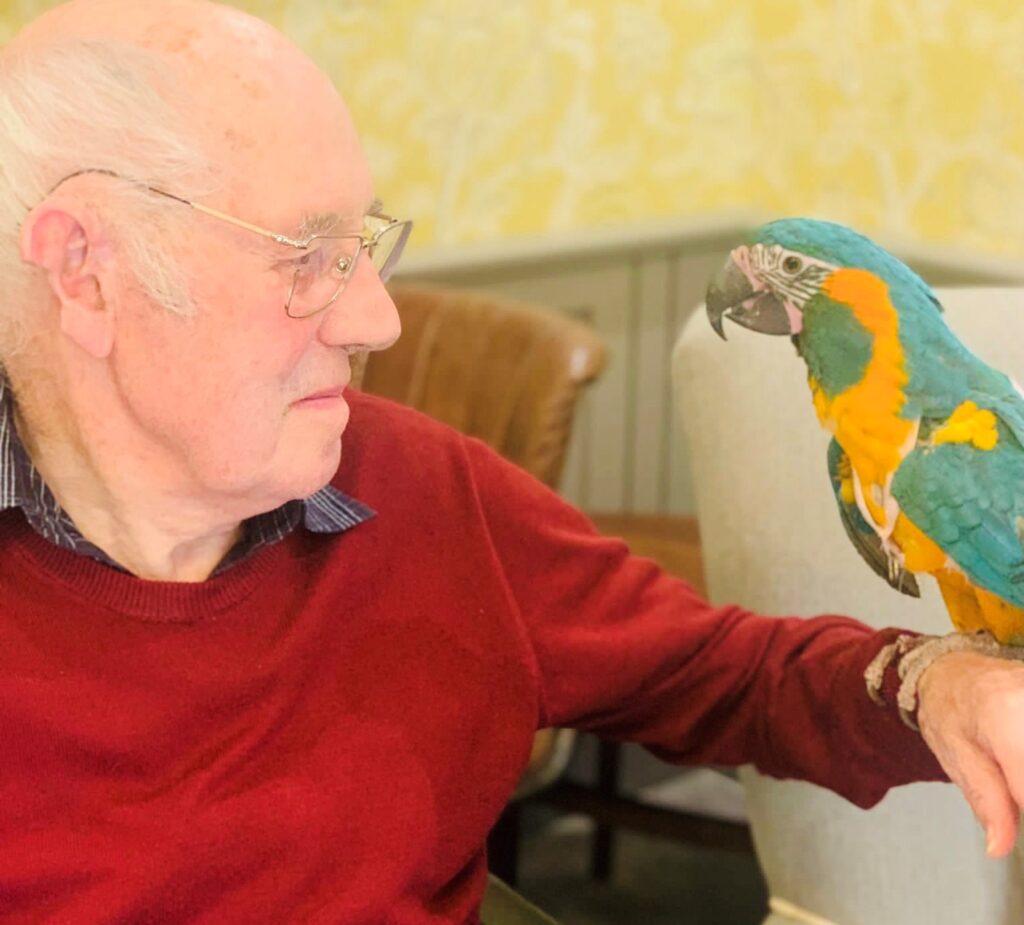 Animal-assisted therapy can significantly reduce fatigue, anxiety and depression including a range of other different health problems.
Animal therapy is a form of guided interaction between a trained animal and a person. This form of therapy helps reduce stress and anxiety, helps with co-ordination, stimulates the senses touch and sight, provides social interaction and ultimately provides a sense of happiness.
A special thank you to Tony the handler, and the beautiful intelligent Macaws, Zeus, Inca and Aurora of 'Parrots and Pirates' www.parrotsandpirates.co.uk