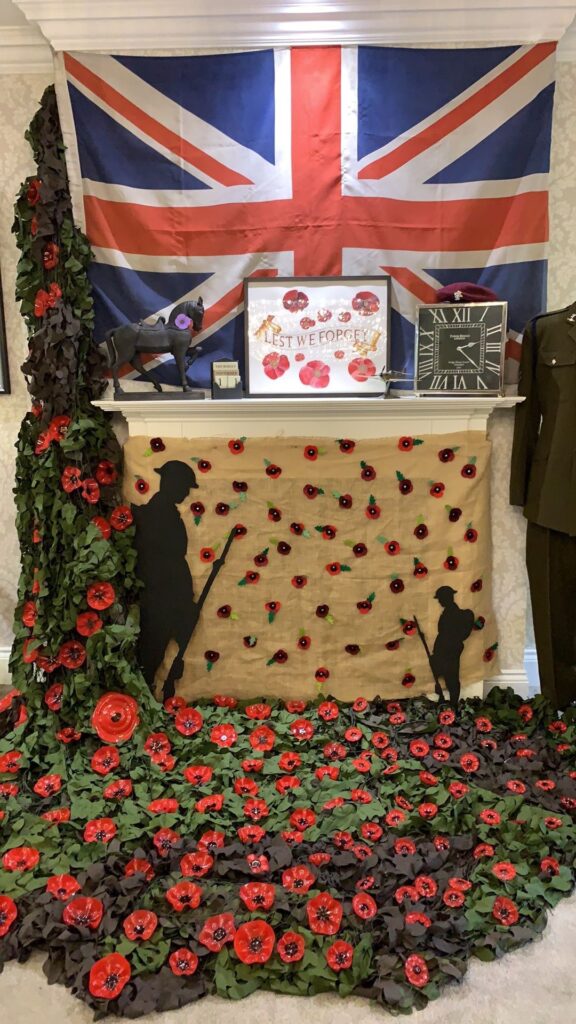 Our residents, activity teams, staff and our local communities have helped create masterpiece tributes for Remembrance Day.
Wonderful displays across the Yorkare Homes group for Remembrance Day!
Pictures shown are two examples of some of our amazing tributes and displays from Beverley Parklands and Magdalen Park.
Alongside the displays the Homes included Poppy Trees , so Residents could hang a poppy to remember loved ones lost in service.